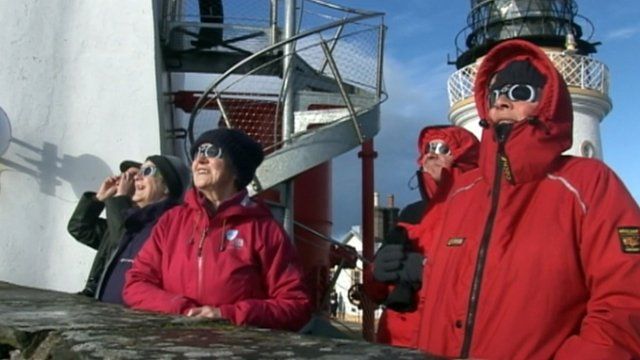 Video
Scotland's view of the solar eclipse
Workers across Scotland momentarily downed tools and school classes stopped as people looked skyward to view the solar eclipse.
The eclipse could be seen across northern Europe and in the UK between 85% and 98% of sun was blocked.
Cloud cover restricted the view for many but that did not stop people in Edinburgh enjoying a partial view of the best solar eclipse in years.