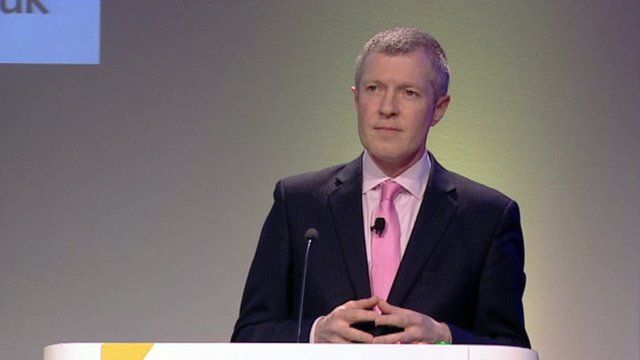 Video
Scottish Lib Dem conference: Rennie sets out cash plan to boost NHS
The leader of the Scottish Liberal Democrats says his party has "put investment in the health service on the front page".
Willie Rennie was giving his keynote speech at the party conference in Aberdeen.
He said: "We are the only party with that fully costed plan to fund the NHS across the UK, to bring £800m extra to Scotland."
Mr Rennie went on to say that success in the general election would be the party's "finest victory", and that only the Liberal Democrats can balance the "political see-saw" between the Conservatives and Labour at Westminster.
Go to next video: Lib Dems to 'wipe smile from Salmond'