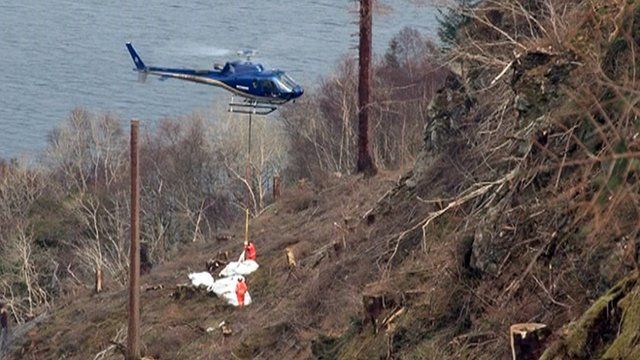 Video
Major operation begins to help Great Glen's A82 stay clear
Forestry workers have begun felling thousands of trees in the Great Glen.
The work is part of a project to stabilise steep slopes which are threatening to close the main road in the area, the A82.
Rock falls and landslides have blocked the route between Glasgow and Inverness a number of times and experts say remedial work could take years to complete.
BBC Scotland's Craig Anderson reports.