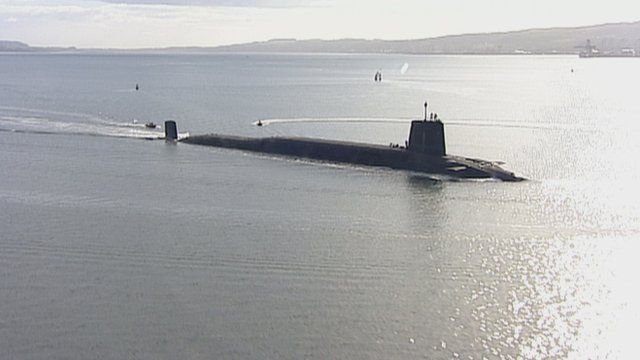 Video
Election 2015: The role of Trident in party politics
Conservative Defence Secretary Michael Fallon has said Labour would trade the renewal of Trident to secure power in a deal with the SNP.
Nicola Sturgeon says her party will not agree to any formal power-sharing deal with Labour unless Ed Miliband drops plans to renew the Trident nuclear deterrent.
Labour has insisted the issue is not up for negotiation. The Liberal Democrats have said the deterrent is worth retaining.
BBC Scotland's political correspondent Glenn Campbell reports.