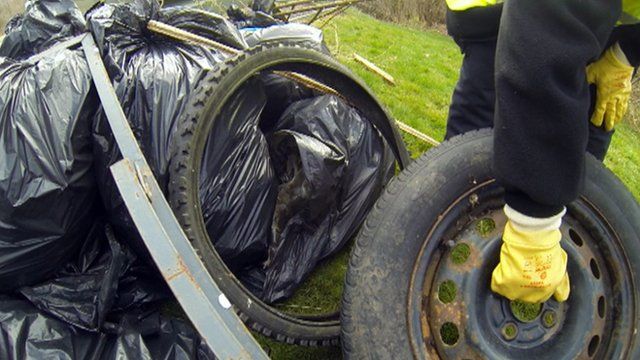 Video
Spring clean campaign under way in Scotland
A campaign is under way to encourage the public to help clear rubbish from Scotland's public spaces.
Organisers Keep Scotland Beautiful is asking people to grab a bin bag and spend a few minutes clearing litter to make Scotland the cleanest country in Europe.
Register for Spring Clean Up during April.
BBC Scotland's Zoe MacDonald has been getting involved.