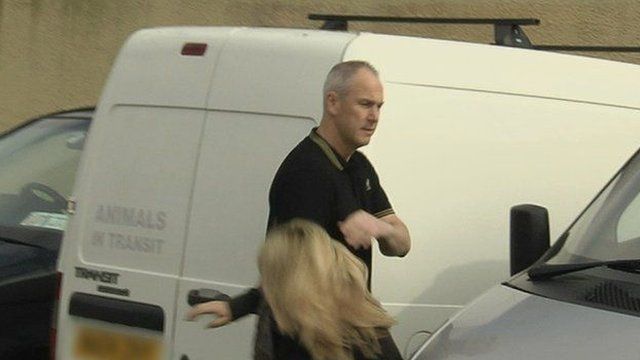 Video
Reporter confronts dog trafficker
BBC Scotland reporter Sam Poling confronts dog trafficker Brian O'Neill.
Over the course of several months, Sam secretly filmed Mr O'Neill getting his puppies from the Republic of Ireland and illegally trafficking them into Northern Ireland, and then into Scotland through Belfast Ferry Port.
The pups Mr O'Neill is bringing into the UK should have pet passports, microchips and a rabies vaccination. They have none of these, breaching legislation set up to protect young pups and to defend the UK from rabies.
She caught up with Mr O'Neill on one of his buying trips in Ireland. She wanted to ask him about his illegal dog trafficking business. He had nothing to say, and instead shoved her out of his way. He drove off, covering his face with a cushion.
The Dog Factory will be broadcast at 21:00 on Wednesday 15 April on BBC One Scotland, and BBC One Northern Ireland.