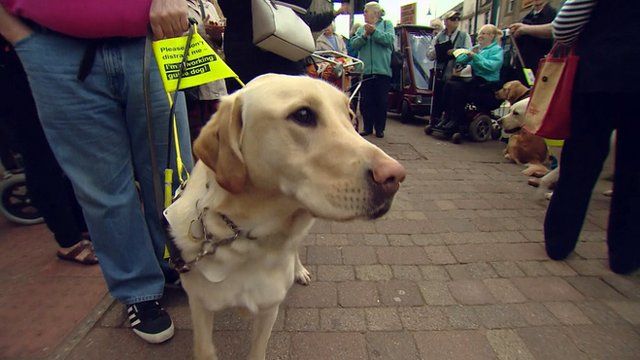 Video
Safety fears over Kirkintilloch 'shared space' traffic plans
A proposed redevelopment of Kirkintilloch town centre has been causing concerns among many disabled people in the area.
They have raised safety fears over the plans to introduce a "shared space" system, where controlled crossings, kerbs and other obvious road markings are removed from a busy junction.
The aim is to create an area where neither pedestrians nor vehicles have right of way.
Similar schemes have been adopted by a number of councils in England and the idea is gaining interest in Scotland.
BBC Scotland's Ian Hamilton reports from the town.