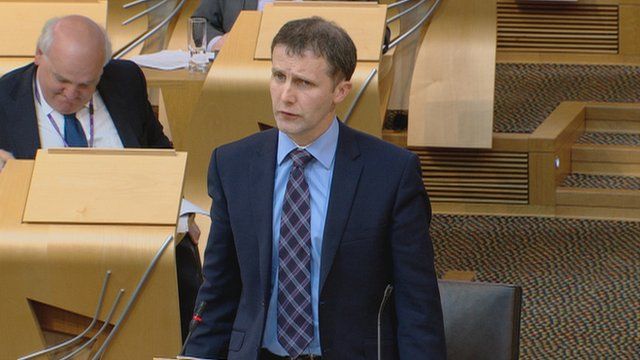 Video
Proposals to drop corroboration in Scottish criminal cases is postponed
The Scottish government has dropped proposals to end corroboration, the need for evidence to come from at least two sources, in criminal cases in the Criminal Justice (Scotland) Bill which is currently passing through Holyrood.
Justice Secretary Michael Matheson made the announcement in a statement in the Scottish Parliament. He said: "The bill should proceed with the amendment to remove the corroboration provision from the bill and also to remove the related increase in the jury majorities required for conviction."
A report by retired judge Lord Bonomy into the safeguards that should replace corroboration found it should still apply to evidence obtained by hearsay and confession, and he also backed increasing jury majorities from eight to 10.
Mr Matheson said he needed time to consider the recommendations.