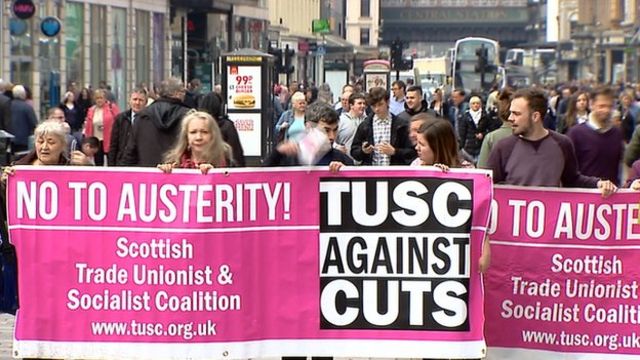 Video
Election 2015: Scottish TUSC launches anti-austerity manifesto
The Scottish Trade Unionist and Socialist Coalition (TUSC) has launched its election manifesto with a call for a £10 an hour minimum wage.
The manifesto will also pledge to end zero-hours contracts and included a list of what it described as "100% anti-austerity" measures.
TUSC is fielding 10 candidates in Scotland for the general election.
Steven Godden reports.