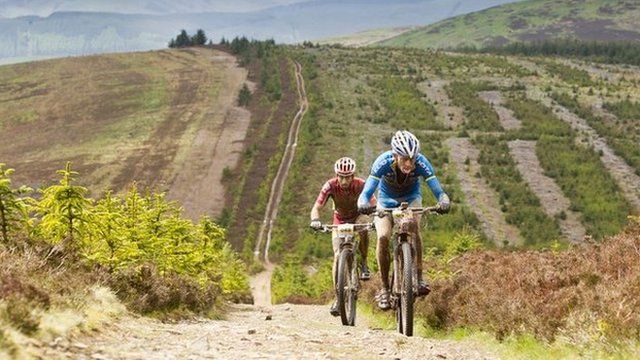 Video
Mountain bike marathon elite descend on Selkirk
About 800 mountain bike riders have gathered in Selkirk for the British Mountain Bike Marathon Championships.
It is just the latest in a long series of high-quality, high-profile competitions being attracted to Scotland thanks to the development of world-class mountain bike centres and trails in the Borders, Highlands and Dumfries and Galloway.
As Willie Johnston reports, what 10 years ago was a niche pastime, is now a mainstream sport and recreation contributing tens of millions of pounds to the Scottish economy.