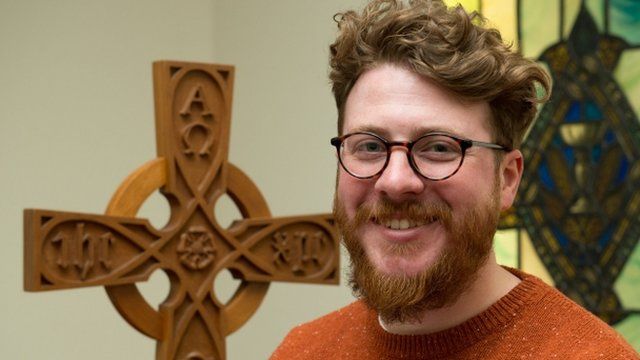 Video
Youngest Church of Scotland clergyman says 'join me in ministry'
Reverend Michael Mair - who at 26 is the Church of Scotland's youngest minister - has appeared in a promotional video in a bid to inspire others to join the clergy.
The minister at St David's Broomhouse in Edinburgh spoke to BBC Radio Scotland's Good Morning Scotland programme about his calling.
Asked if he always wanted to be a minister, he said: "No, I wanted to do something exciting like be a fireman or policemen when I was growing up but then the more I found out about ministry the more it was actually an exciting prospect and the things you could do were just incredible."
He added: "When I was about 14 I began to think quite seriously about ministry and about the possibilities that that would have.
"Of course it raised huge questions when I went to do my work experience nobody knew what work experience a minister should do and when I went to my careers guidance they had never come across someone who wanted to be a minister - so, we all had a bit of a laugh about that back then."