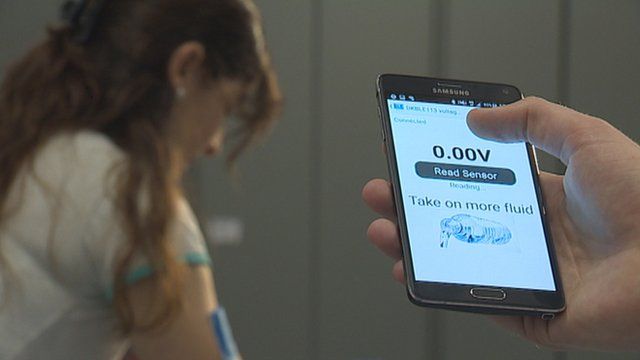 Video
Wearable device can help athletes improve performance
Researchers at Strathclyde University have developed a device that can help athletes optimise their fluid intake and performance as they train.
A sensor pad is placed on the arm to measure fluid and salt levels in the body.
Electrolyte readings are then sent to a remote device to allow athletes to monitor their fluid intake and help them optimise performance.
Dr Stephen Milne, of Strathclyde University's department of biomedical engineering, says the device can also be used in team sports after exercise to establish peak physical performance.
BBC Scotland's science correspondent Ken MacDonald has been to see the kit in action.