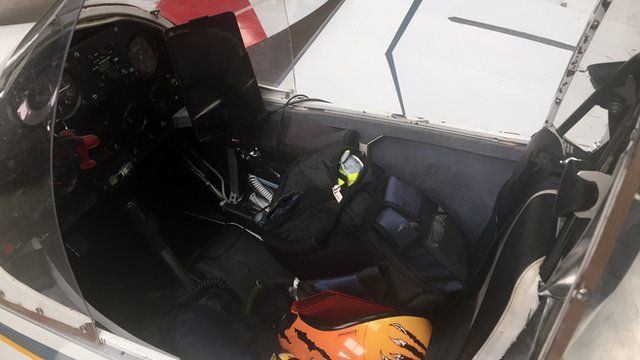 Video
Flight from Paris to Orkney in homemade plane
A Frenchman has flown from Paris to the island of Lamb Holm in Orkney in a homemade plane.
Journalist Jean-Marie Urlacher made the journey in one of the world's smallest aircraft, a tail dragger with a Volkswagen Beetle car engine and an open cockpit.
The trip took over two days, navigating using only a tablet app, over nine separate flights each lasting between one and a half and two hours.
The main reason for the trip was to thank the three men who helped his dream of becoming a pilot come true over a decade ago.
BBC Scotland's David Delday caught up with him when he landed.