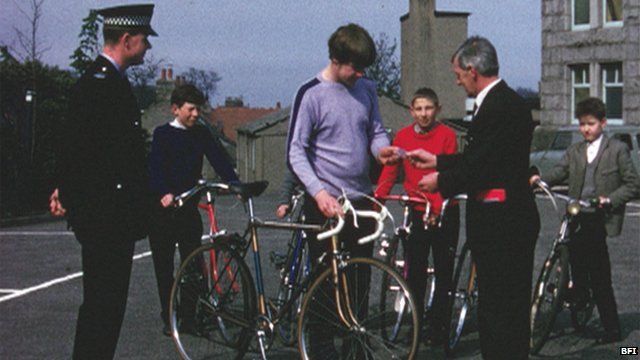 Video
BFI releases rarely seen film archive
Archive material, newly released for public viewing, shows life in Scotland in the days before mobile phones and home video cameras.
The British Film Institute's Britain on Film project includes films and news reels which have been digitised and are now available to watch free online on the BFI player.
Highlights from Scotland include "The Skimsters" water-skiers on Loch Earn in 1951 and "Mike Gets The Message" road safety campaign featuring Aberdeen High School in 1966.
Footage courtesy of Britain on Film, available at BFI Player
Please note that this video is no longer available on the BBC website.