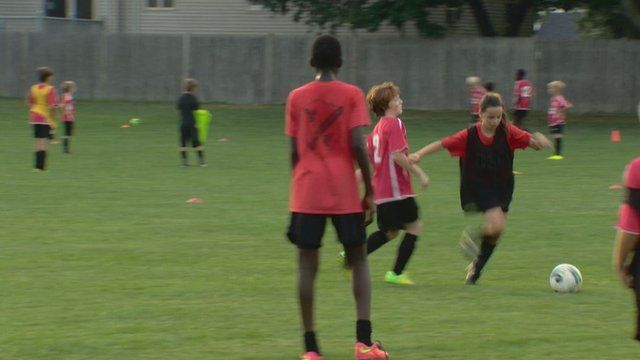 Video
Brain injury in football: Lessons from America
The Rugby World Cup is now well under way and has put a renewed focus on concussion and head knocks.
BBC Scotland's John Beattie examined the issue in a special documentary Panorama: Rugby and the Brain - Tackling the Truth.
He has also been hearing about a movement in the United States to "take the head out of the game" in the world's biggest sport - football.
John put together this special report for the BBC's Scotland 2015 programme.
Go to next video: 'I'd rather play and risk concussion'