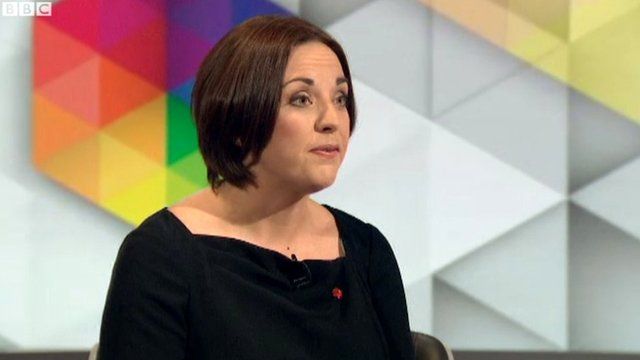 Video
Scottish Labour leader Kezia Dugdale: 'We will end austerity cuts'
Scottish Labour leader Kezia Dugdale has been speaking to Reporting Scotland ahead of the Holyrood election on 5 May.
She told presenter Sally Magnusson that only her party had a clear plan to "end austerity" and cuts to public services.
Ms Dugdale was asked why her party's manifesto was published just one week before polling day, after postal votes could already have been cast; the renewal of Trident, a second independence referendum and PFI contracts for schools.