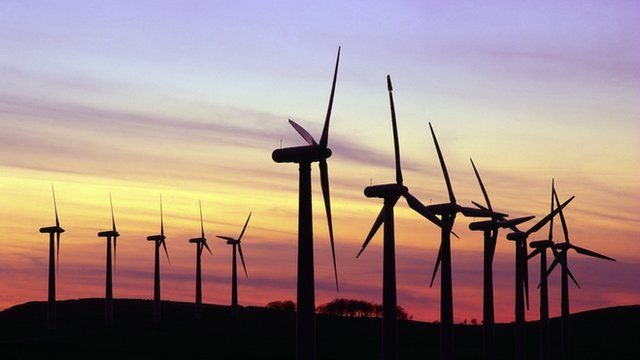 Video
Alex Salmond says England needs Scots wind farm energy
Green energy from Scotland may be needed to keep the lights on in England, First Minister Alex Salmond has said.
He was responding to a report in which financial services corporation Citigroup warned its clients about the dangers of investing in Scottish renewable energy projects.
With an independence referendum to be held later on in the SNP administration's five-year parliamentary term, Citigroup is said to have argued that a "precautionary approach" should be taken because of the uncertainty over Scotland's constitutional future.
Here, the First Minister Alex Salmond puts Scotland's renewables energy case.