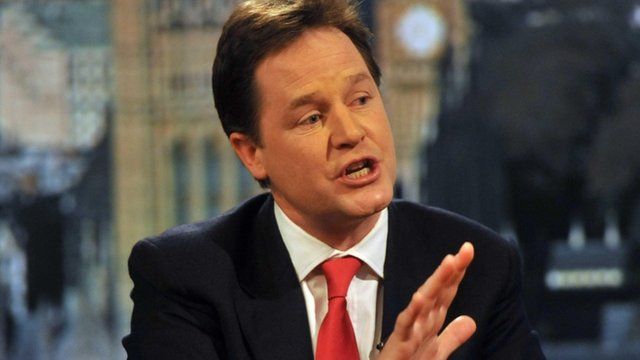 Video
Lib Dem leader Nick Clegg talks of tough times
The UK's Lib Dem leader Nick Clegg has spoken of a tough year-and-a-half in coalition government.
In a BBC Radio Scotland interview, ahead of his Scottish party's conference in Inverness, Mr Clegg said: "We realise that the last year-and-a-half has been very tough.
"Of course I understand as much as anybody else that entering into a coalition with the Conservatives was, to put it mildly, not going to be universally popular in a nation such as Scotland where there are some very, very strongly held long standing memories of what happened in the 1980s."
But he told Good Morning Scotland presenter David Millar that as time passed people could see a more balanced picture in which the Lib Dems were working for people both north and south of the border.