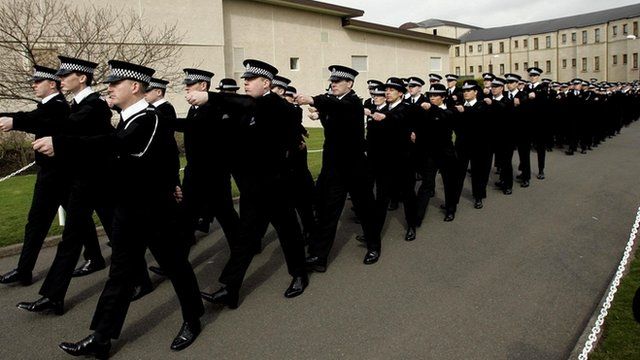 Video
Kenny MacAskill says no guarantees on police and fire jobs
Justice Secretary Kenny MacAskill admitted that job cuts will be made as a result of police and fire services reforms.
He said it was vital that frontline police officer numbers were maintained. However, Mr MacAskill could give no guarantees on the future of backroom staff jobs.
He told BBC Scotland's Good Morning Scotland programme: "By changing to a single service we reduce the duplication - yes there will be job losses, I cannot guarantee a job to eight chief constables, there will only be one.
"Equally, we cannot have eight human resources department, eight PR departments, eight communication departments. We give a guarantee of no compulsory redundancies but it is ultimately for the new chief constable."