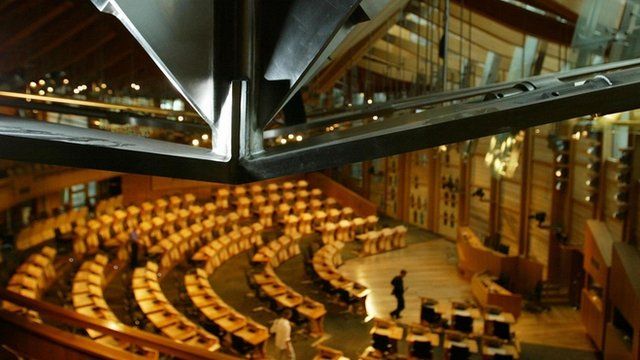 Video
Political commentators debate SNP's legislative programme
Political analyst John Curtis and former SNP adviser Ewan Crawford debate the Scottish government's forthcoming legislative programme.
First Minister Alex Salmond will address MSPs at Holyrood later.
He is expected to tell them his plans for an independence referendum bill and a bill to legalise same-sex marriage.
Mr Crawford told BBC Radio Scotland's Good Morning Scotland programme: "Inevitably, over the next two years the independence debate is going to overshadow most things - it is an enormous decision."
Mr Curtis said: "There is certainly no doubt that if Scotland voted for independence, even if it was going to bring economic benefit, that economic benefit is going to be some years down the track, because even with Mr Salmond's timetable Scotland would not become independent before 2016."