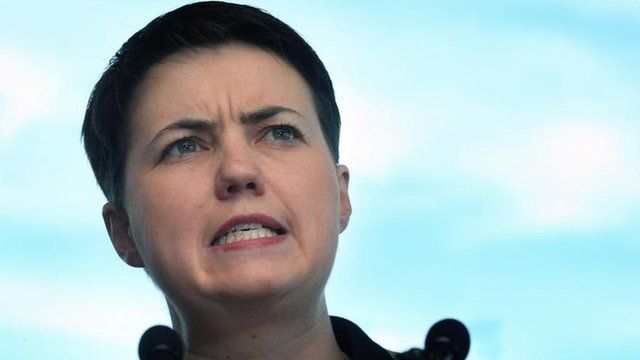 Video
Scottish Tory leader Ruth Davidson calls for benefits change
The leader of the Scottish Conservatives, Ruth Davidson, is to launch a vociferous attack on the role of the state in Scotland when she addresses delegates at the party conference in Birmingham later.
She will say that public sector expenditure makes up 50% of the gross domestic product in Scotland.
Ms Davidson told BBC Radio Scotland's Good Morning Scotland programme: "Is it fair and equitable that people can take more home in benefits than the average working family earns? The UK government has decided no - it has overwhelming support across the country and it is looking at having the most equitable distribution within that of welfare benefits."