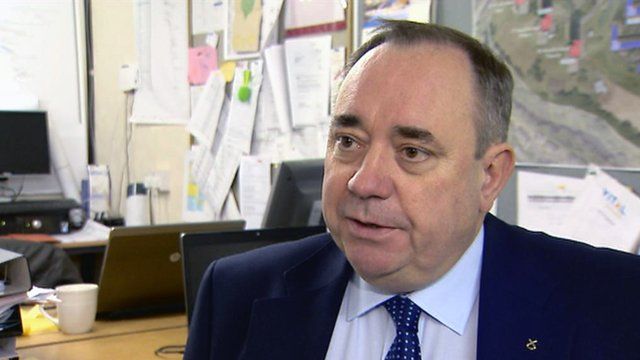 Video
First Minister Alex Salmond against state regulated press
First Minister Alex Salmond has told BBC Scotland he would not be in favour of a state regulated press.
He was speaking the day before judge Lord Leveson is due to publish his report into media ethics.
In an interview with BBC Scotland political editor Brian Taylor, Mr Salmond said: "I would not, under virtually any circumstances I could see, support state regulation of the press. I think our press is far too valuable for that."
However, he added that he would like to see an enhanced press council, based on the system that operates in Ireland.
Under that set up, an ombudsman could pursue complaints on behalf of aggrieved individuals who lacked funds.
Mr Salmond said there should not be a "rush to judgement" on Lord Leveson's report and that MSPs would be given a chance to debate the findings during a Holyrood debate next week.