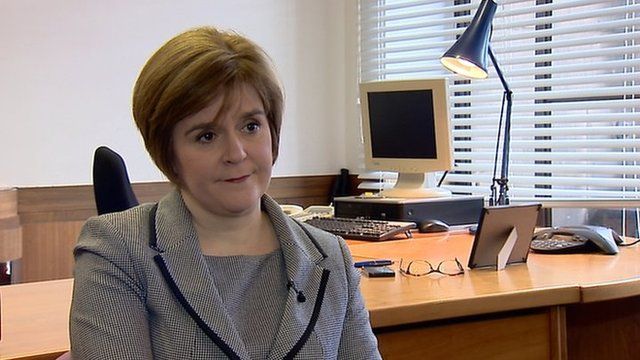 Video
Scottish independence: Nicola Sturgeon backs question change call
The Scottish government has agreed to change the wording of its independence referendum question following recommendations by the Electoral Commission.
SNP ministers had wanted to ask voters the yes/no question: "Do you agree that Scotland should be an independent country?"
But the commission recommended that the wording should be altered to: "Should Scotland be an independent country?"
Deputy First Minister Nicola Sturgeon told BBC Scotland political editor Brian Taylor that she accepted all the commission's recommendations, which also covered campaign finance.