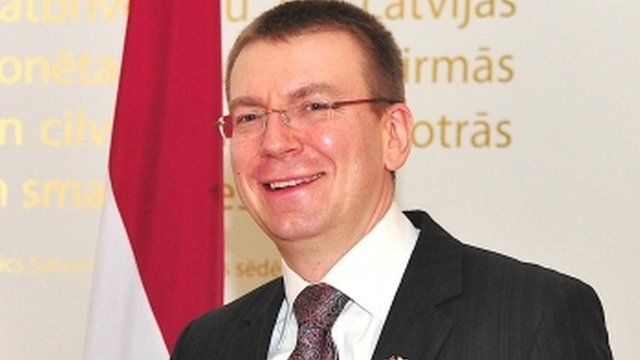 Video
Scottish independence: Scotland and EU membership
Latvia's Foreign Minister Edgars Rinkevics said that an independent Scotland would have to apply for European Union membership as a new state.
However, he believed the process could be relatively quick as Scotland already complied with EU regulations as part of the UK's membership.
In an interview with the BBC's Glenn Campbell, Mr Rinkevics said: "Yes we consider that if Scotland declares independence it is a new country which I believe would naturally become a member of the UN, member of the different other regional organisations and most probably a member of the EU. But in that case we would see it as a process of admitting new members into the European Union."
Latvia joined the EU in May 2004 and it will take on the presidency of the EU at the beginning of 2015 - some three months after Scotland's electorate vote in an independence referendum.
Mr Rinkevics acknowledged that his country would "probably have to deal" with the issue if a yes vote was successful.