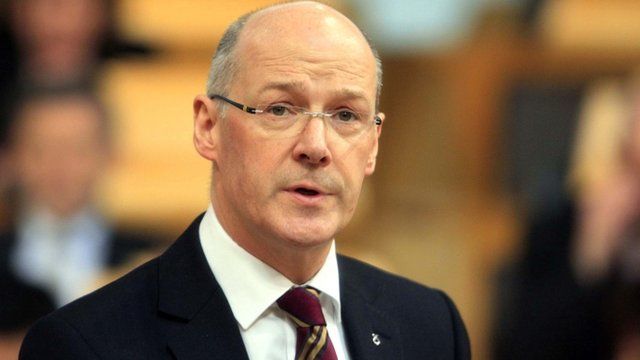 Video
Scottish independence: John Swinney gives no date for oil fund
Scotland Finance Secretary John Swinney said he could not give a commitment now to when an oil fund would be set up if there was a "yes" to independence.
The minister made his comment in response to the contents of a draft government discussion document on the country's financial position after independence.
He told BBC Radio Scotland's Good Morning Scotland programme: "We would start to invest in an oil fund at a moment when we could see the opportunity within the management of the public finances - not a commitment I can give today."