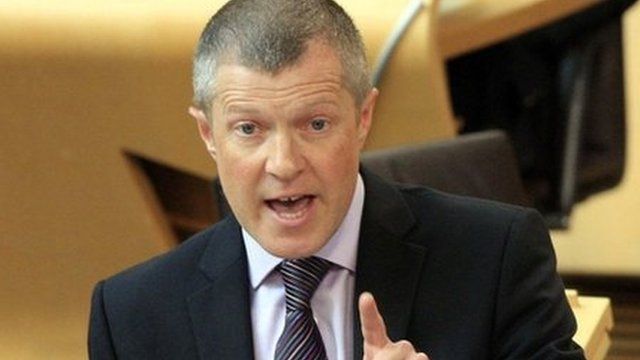 Video
People need independence facts, says Lib Dem Rennie
The leader of the Scottish Liberal Democrats and Better Together backer Willie Rennie says the public need to know the detailed plans for independence.
He was speaking to BBC Scotland's Good Morning Scotland programme in light of a leaked government document which looked at Scotland's financial position after independence.
Mr Rennie told presenter Hayley Millar: "We want to know the detail because people want to know the details before they go to the polls in the referendum."