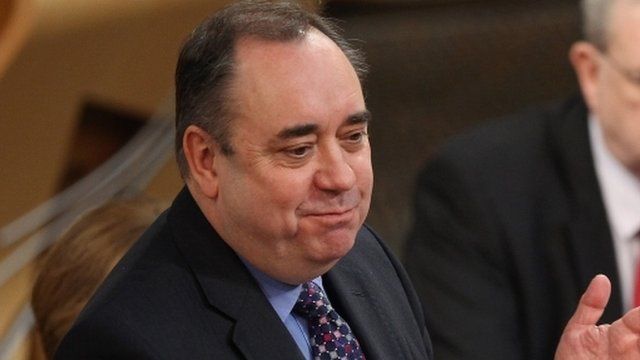 Video
Alex Salmond to 'take a look' at UK government press regulation plan
First Minister Alex Salmond believes the UK government's agreed plans for press regulation should be looked at carefully.
An independent regulator will be set up in England and Wales using a royal charter, but views vary on underpinning by law.
In Scotland, the McCluskey Report on the Leveson Inquiry concluded a voluntary code was unlikely to work.
Ahead of UK ministers speaking to Scottish government officials, Mr Salmond: "The PM has undertaken to send his ministers to the parties in Scotland to explain the applicability of this idea to Scotland and I think we should take a good look at it and examine it carefully."