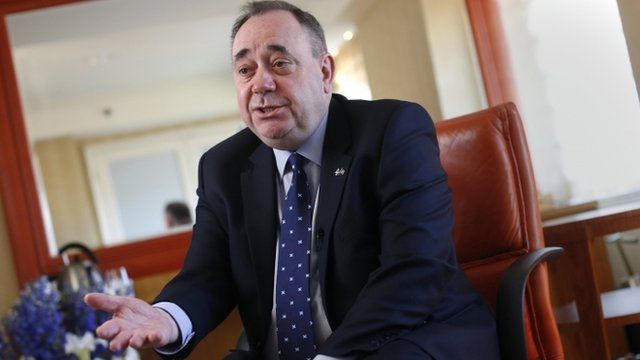 Video
Alex Salmond says former PM Thatcher 'set ball rolling' for Scots parliament
Scotland's First Minister Alex Salmond says former Tory prime minister Margaret Thatcher's social policies helped set the ball rolling towards the creation of Holyrood.
The SNP leader was speaking ahead of Lady Thatcher's funeral at St Paul's Cathedral in London.
She died last week following a stroke at the age of 87.
Mr Salmond told BBC Radio Scotland's Good Morning Scotland: "I disagreed with Thatcher's economic policies but in some ways it was her social policies in particular that set the ball rolling for a renewed vigour to have a Scottish Parliament."
He added: "People should reflect that in some ways she was the handmaiden of a return to Scottish democracy, not what she was intending, but nonetheless what happened."