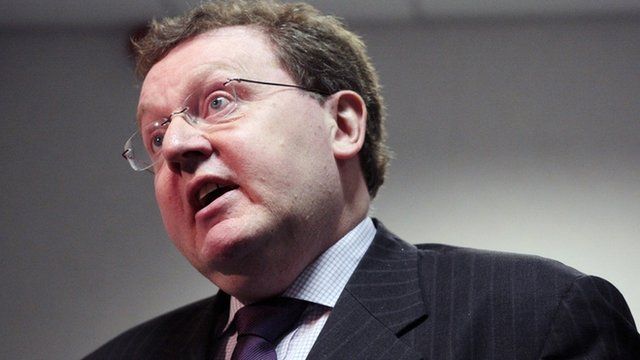 Video
Tory MP Mundell says 'Thatcher put Britain back on world stage'
Scotland Office Minister David Mundell said that former prime minister Margaret Thatcher put Britain "back on the world stage".
He was speaking to BBC Scotland's Good Morning Scotland programme ahead of the funeral of the 87-year-old Tory who died of a stroke last week.
Scotland's only Conservative MP Mr Mundell said: "I think the funeral being held is appropriate for Mrs Thatcher, not just in terms of her electoral success, a period in officer, the longest continuous non-war period in office, but also her standing in the world community."
He added that she put "Britain back on the world stage" and she has left a "great legacy".
Go to next video: 'Thatcher set ball rolling for Holyrood'