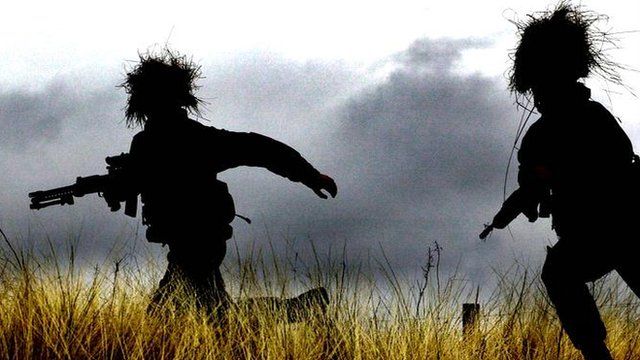 Video
Scottish independence: Minister Brown says defence jobs would change post-Yes
Scotland's Veterans' Minister Keith Brown said defence jobs would be secured in an independent Scotland but some existing personnel would be employed doing different things.
Speaking to BBC Radio Scotland's Good Morning Scotland programme, the SNP MSP said: "Some of the people will be employed doing different things. We have a different set of needs, for example we have no capability now in terms of the maritime patrols, we don't have a major Royal Navy surface vessel in Scotland any more.
"We no longer have the patrol that we should have for Nato purposes and otherwise on the northern flank of Scotland or in the air, so we would have different requirements, there is no doubt about that."
He added that Scotland's defence personnel numbers were at an all-time low and that an independent Scotland should have 15,000 regular armed forces with 5,000 reservists.