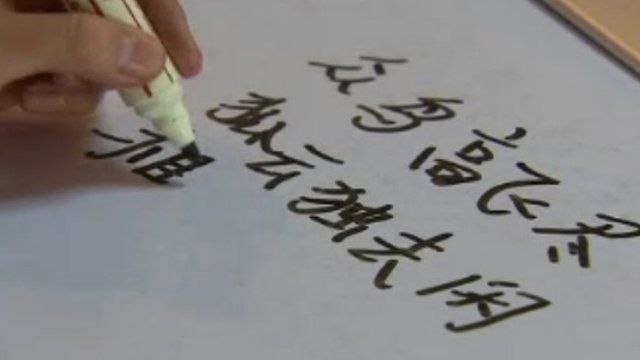 Video
Chinese teachers 'should get visas', insists First Minister Alex Salmond
First Minister Alex Salmond has insisted that a Home Office decision to refuse visas for Chinese teachers hoping to work in Scotland should be reversed.
The teachers have been part of a programme, run by the Confucius Institute backed by Strathclyde University and the Scottish government, which offers Scottish pupils the chance to acquire skills in Mandarin and Chinese culture.
Mr Salmond told BBC Radio Scotland's Good Morning Scotland programme: "It is an absolutely extraordinary situation you couldn't make it up. It is deeply offensive to the Chinese and it is a decision that needs to be reversed as soon as possible.
"This amounts to sabotage of a programme that everyone thinks absolutely fantastic and doing great work in Scotland."