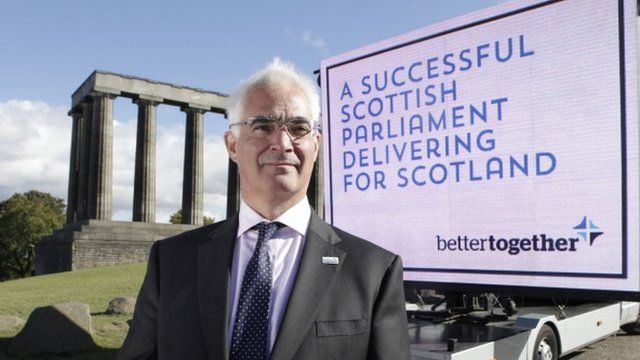 Video
Scottish independence: Alistair Darling says 'don't put up trade barrier'
Former UK chancellor and leader of the Better Together campaign, Alistair Darling, said Scottish independence would put a trade barrier between the north and south of the UK border.
He told BBC Radio Scotland's Good Morning Scotland programme: "Any barrier, where you have additional costs like a different financial services regulatory system for the Scottish financial services industry, when it's selling most of its products south of the border is absolute nonsense."
Mr Darling was speaking ahead of the Scottish government's launch of a 200-page report setting out the economic levers which would be available to boost growth and create jobs.
The independence referendum takes place on 18 September 2014, with voters in Scotland being asked the yes/no question: "Should Scotland be an independent country?"