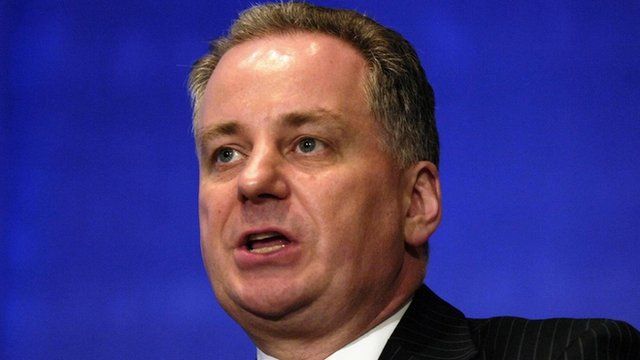 Video
Scottish independence: Lord McConnell says 'lay off politics' during Games
Former first Minister of Scotland Lord McConnell is calling for both sides of the Scottish independence referendum campaign to "lay off" politics during the two weeks of the Commonwealth Games.
The Labour politician told BBC Radio Scotland's Good Morning Scotland programme: "There is a genuine concern that there will be a temptation on both sides of this debate in the period of the Commonwealth Games, given the numbers around and the focus on Scotland, to engage in a continuing debate on the referendum campaign and therefore I think it would be wise, six months before the games, for both sides to say that they will agree a truce for that two week period.
Lord McConnell continued his message: "Campaign relentlessly between now and then and of course afterwards, but for that two week period let's concentrate on Glasgow and Scotland and winning some gold medals for Scotland.
"I don't think it is a lot to ask both sides of politicians to lay off for that fortnight and to ensure that nobody involved in the Games be distracted or concerned by what they say and do and achieve might be either exploited or used by either side in the aftermath."