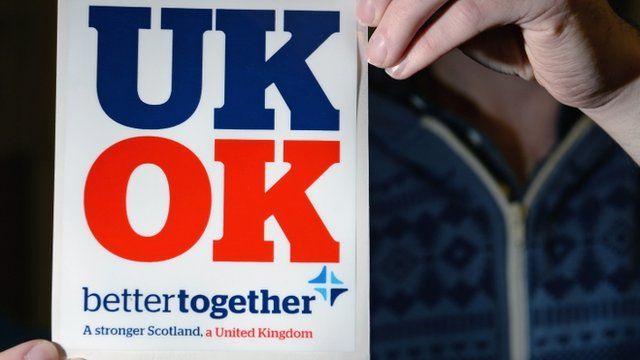 Video
Scottish independence: Ex-civil servant Gallagher 'happy to help' no camp
A former civil servant is to help the pro-Union Better Together campaign to "unpick and explain" the powers of the current devolved settlement.
Prof Jim Gallagher is now working for the organisation ahead of September's independence referendum.
He told BBC Radio Scotland's Good Morning Scotland programme: "All of the parties in the Better Together campaign are looking at the devolution settlement at the moment.
"None of them has come to a firm conclusions although the Lib Dems have produced some relatively detailed plans. In the first instance it is up to them. I am happy to help them, of course."