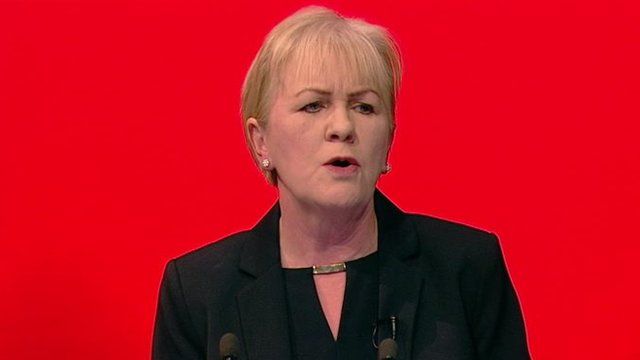 Video
Scottish Labour Party conference: Lamont outlines her vision for Scotland
Scottish Labour leader Johann Lamont has been outlining her vision for Scotland's future as part of the United Kingdom.
She told party delegates gathered for their conference in Perth that she wanted Scotland to have the "self confidence to lead the UK" and "not leave the UK".
The Labour MSP added that she believed in "community and sharing what we have".
Ms Lamont was making her keynote speech to the final party conference before the Scottish independence referendum on 18 September.
Voters will be asked the "Yes/No" question: "Should Scotland be an independent country?"