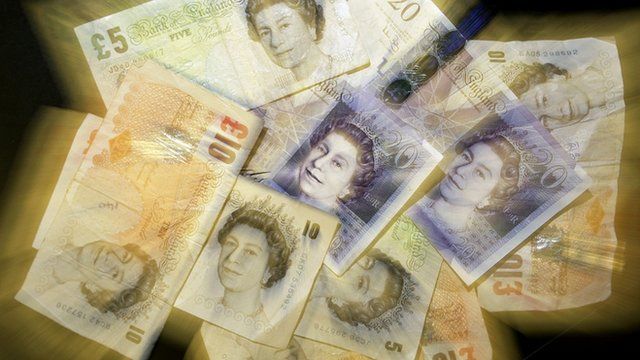 Video
Scottish independence: Guardian journalist Watt on post-Yes currency
Guardian journalist Nicholas Watt wrote in his newspaper that a currency union would eventually be agreed between an independent Scotland and the remainder of the UK.
He based the piece on an unnamed government minister who said there would need to be fiscal and economic stability on both sides of the border in the event of a Yes vote.
The UK government has denied the claim, saying there would be no such agreement. The Scottish government welcomed the story.
Mr Watt told BBC Radio Scotland's Good Morning Scotland programme: "Their [UK government's] absolute trump card in this campaign is to say there will be no currency union and they will be saying that from now until midnight on the 17th September.
"But in the unlikely event of a Yes vote, in a very lengthy negotiation, you may well find that a trump card in a campaign will come quite different in these negotiations."