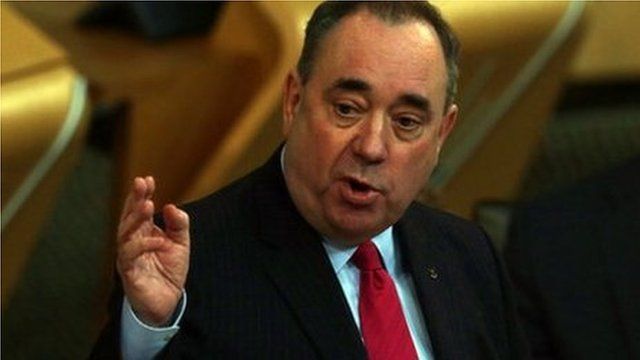 Video
Alex Salmond: Currency union 'in best interests of UK'
A currency union between an independent Scotland and the rest of the UK would be "in the interests" of both sides, Scottish First Minister Alex Salmond has said.
Speaking to the Today programme, the SNP leader said that the government's "aggressive campaign posturing" on the issue had backfired.
First broadcast on BBC Radio 4's Today programme on Friday 11 April.
Go to next video: Scotland currency deal denied