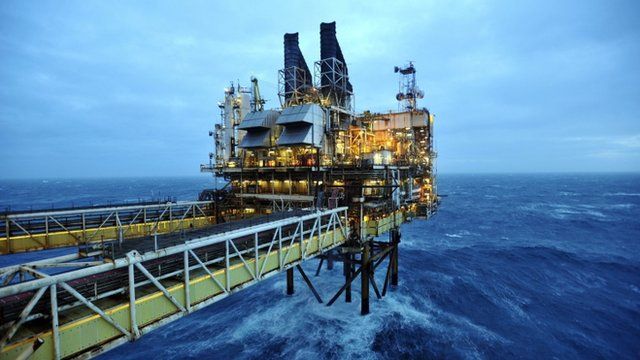 Video
Academic John McLaren casts doubt on long term oil and gas revenues
An increased reliance on declining oil revenues could lead to a significant funding shortfall if Scotland moved away from the current Barnett Formula system a think tank has said.
Academic Prof John McLaren, who is the author of the Fiscal Affairs Scotland report, told BBC Radio Scotland's Good Morning Scotland programme: "The OBR, [Office for Budget Responsibility] yet again, overestimated oil revenues, or will do for this year.
"So, yes there is a chance of bounce back but the figures that we show include all of the Scottish government's six scenarios, so that goes all the way up to their most optimistic scenario and even at that level there is still a gap."
He added: "I think most forecasters, even in Oil and Gas UK, consider that the oil and gas revenues are in long term decline. They may last longer, they may be slightly higher levels than are currently expected, but it is the degree of the decline that is in question in the longer term, not the decline."