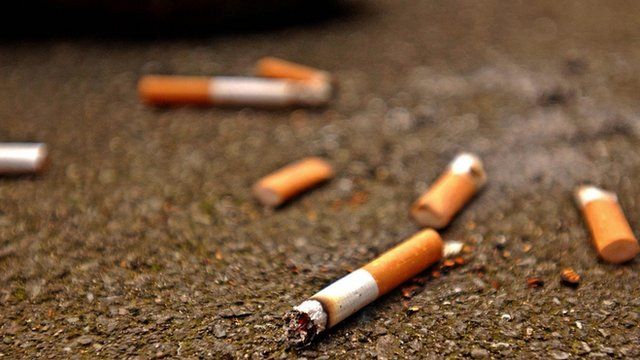 Video
Scottish minister Maureen Watt backs plain cigarette packaging move
Scotland's Public Health Minister Maureen Watt said she welcomed the UK government's move to outlaw branded cigarette packaging.
She told BBC Radio Scotland's Good Morning Scotland programme that it was right to introduce plain looking boxes as part of wider efforts to encourage people to stop smoking.
Ms Watt said: "We know that tobacco is the largest preventable cause of death, around 35 people a day will die of an illness related to smoking tobacco.
"We are very pleased that this legislation is coming because we need to reduce the number of people subjecting themselves to the harm of nicotine and smoking."