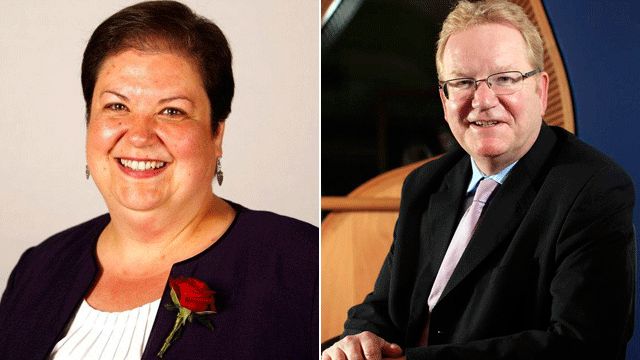 Video
Budget 2015: Tory's Carlaw and Labour's Baillie disagree over Coalition record
Conservative MSP Jackson Carlaw and Labour MSP Jackie Baillie have debated Chancellor George Osborne's Budget speech and disagreed over the Westminster Coalition's record in government.
Mr Carlaw told BBC Radio Scotland's Good Morning Scotland programme: "I think the record we have is a credible one and we will stick to that course and that is why we have the historic levels of low interest rates that we do and the record levels of employment and the fastest growth of any developed nation within the European Union."
Ms Baillie responded: "Austerity has had a huge impact on the Scottish economy and Scottish people over the last five years and it will continue. According to the Office of Budget Responsibility (OBR) we are going to face an even sharper squeeze on public spending over the next two years - more than anything we have seen before."
Go to next video: Swinney: 'Oil sector stewardship poor'