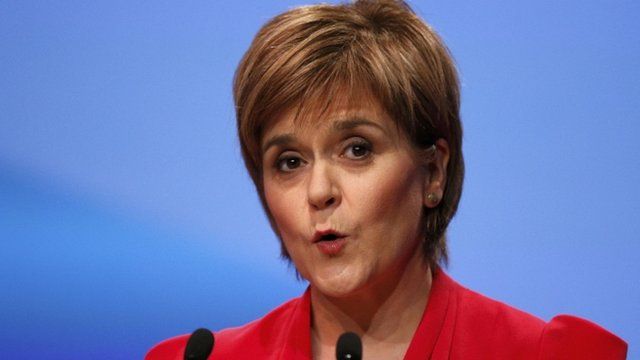 Video
SNP conference: Nicola Sturgeon makes pledge to 'ordinary' UK people
SNP leader Nicola Sturgeon has used part of her spring conference speech to promise that her party will work to make "positive change" for "ordinary people" in the UK.
In front of a 3,000-strong gathering in Glasgow, the politician said: "At this general election - with the power of the big parties weaker than ever before - I say this to people of progressive opinion all across the UK.
"As long as Scotland remains part of the Westminster system, we will be your allies in seeking to shake up and reform that outdated and discredited system once and for all.
"Westminster needs to change. To be more responsive to the needs and demands of ordinary people, wherever they are in the UK. "