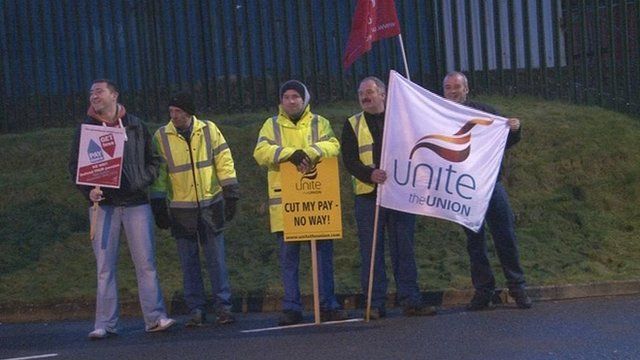 Video
Dumfries and Galloway strike impact assessed
Public sector staff across Dumfries and Galloway have returned to work following a strike over proposed changes to pensions and working conditions.
Hundreds of local workers joined rallies in Dumfries and Stranraer and there were pickets outside council offices and schools.
BBC Scotland's Willie Johnston looked back at the day of action.