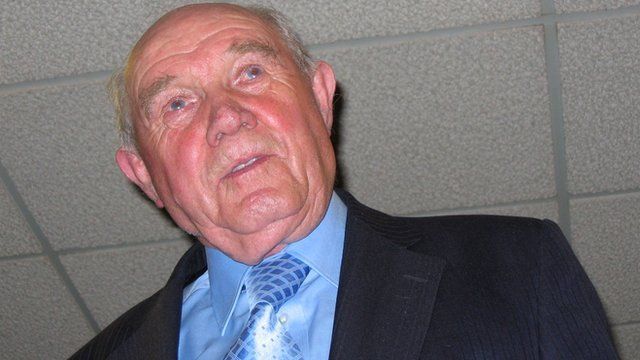 Video
Tribute to Dumfries nursing pioneer David Shankland
Tribute has been paid by NHS Dumfries and Galloway to the man who became the first male nurse ever trained at Dumfries Infirmary.
David Shankland - who died earlier this week at the age of 87 - qualified in the 1950s.
He later became a tutor and was responsible for training hundreds of nurses between 1963 and his retirement in 1989.
A celebrated raconteur and renowned for his wit and infectious laugh, he was also a much sought-after Burns speaker.
Former NHS colleague, fellow Burnsian and friend, John Glover, told BBC Scotland he was truly one of a kind and a privilege to have known.