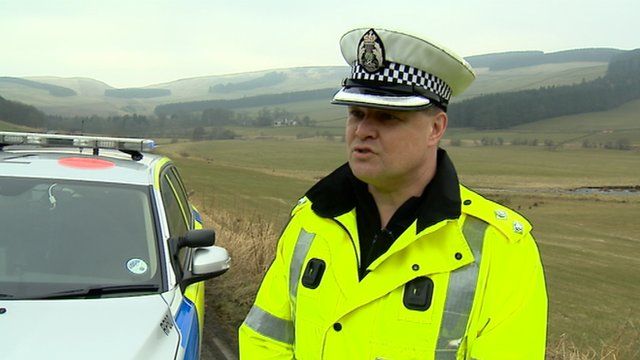 Video
Police inspector calls for rural roads respect
The BBC's Cameron Buttle speaks to a Lothian and Borders Police inspector who tells him that the majority of rural road crashes are down to human error.
Insp Brian Jones said it was vital that drivers thought about speed, hidden junctions, tractors and putting on seat belts. "It could save your life," he added.
The police inspector was speaking after a new campaign targeting drivers on country roads was launched.
The Scottish government said country roads account for 70% of all road fatalities.