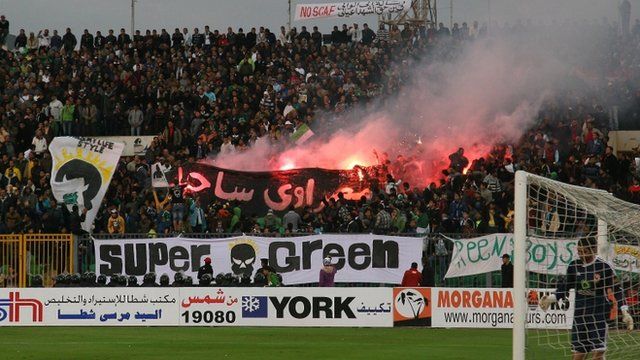 Video
What's it like to referee an Egypt football derby?
At least 74 people have died in clashes between rival football fans in the city of Port Said in Egypt.
Hundreds more were injured as fans invaded the pitch after a match between top-tier clubs al-Masry and al-Ahly.
Former Scottish referee Stuart Dougal recalls his experience of refereeing tense local derby clashes in Egypt on two previous occasions.