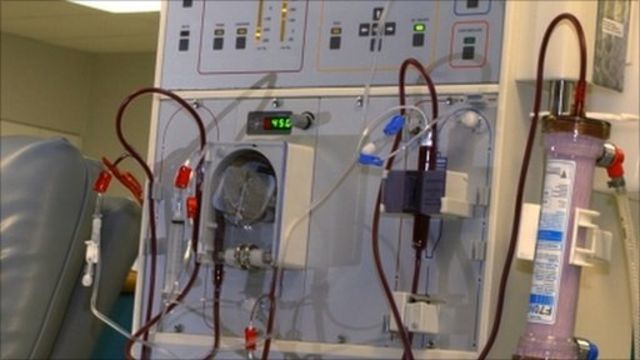 Video
'Nocturnal dialysis benefits kidney patients'
Changes to the way kidney dialysis patients receive treatment is having life-changing effects on their lives.
For the 1,500 people in Wales who need dialysis, the process has traditionally been long and tedious.
Being stuck to a dialysis machine for hours on end has meant there is little time for much else.
But now nocturnal dialysis is being made available for the first time in Wales, treating patients while they sleep.
It means they can receive more dialysis which is improving their health, as well as having more time to do something else.
Health correspondent Arwyn Jones reports
17 Oct 2011

From the section

Wales