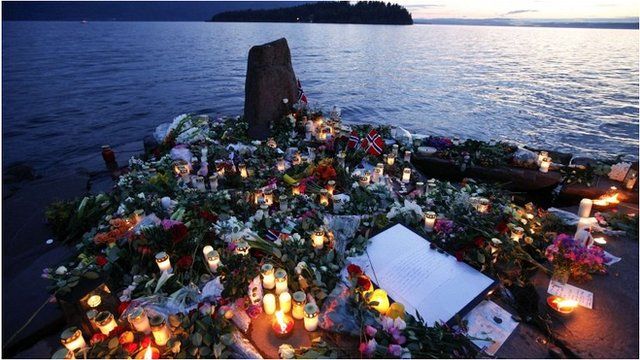 Video
Breivik: Atlantic College student on losing 7 friends
A Norwegian student from Atlantic College in the Vale of Glamorgan describes how she had been due to attend the youth camp on Utoeya Island when Anders Behring Breivik carried out a mass killing.
Heidi Egeland - the daughter of Jan Egeland, the director of the Norwegian Institute of International Affairs and a former minister in the Norwegian government - was delayed by bad weather.
The 18-year-old lost seven friends in the shootings by Breivik. He has been sentenced to 21 years in prison for the murder of 77 people when he bombed central Oslo and then opened fire at the camp in July last year.
Ms Egeland and her father spoke to Sarah Dickins.
24 Aug 2012

From the section

Wales