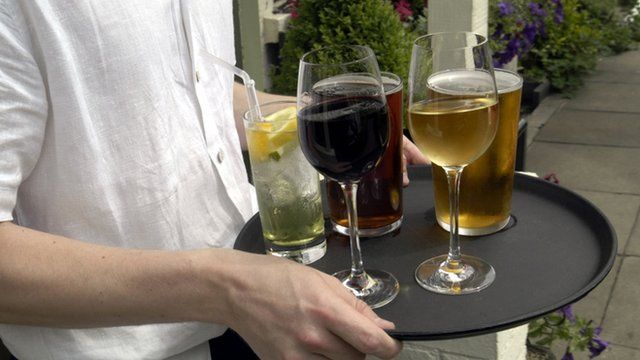 Video
Glass ban in bars 'could save lives', says Ian Lucus MP
The Labour MP for Wrexham Ian Lucas is calling for tougher measures to stop people being injured by glasses and bottles in bars and nightclubs.
The 10-minute rule bill is asking for stronger enforcement of existing legislation to ensure that where bars and clubs have issues with glasses and glass bottles, a plastic alternative is put in place instead.
Mr Lucas said the move could save lives but Simon Evans, owner of the Drinks from Wales marketing venture, is against the idea.
They discussed the issue with Oliver Hides on BBC Radio Wales.