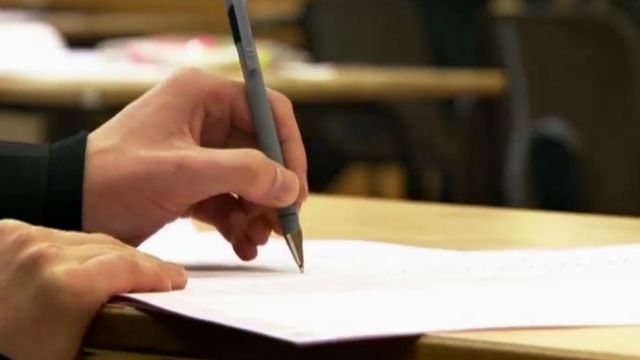 Video
Qualifications review: 'Rigorous' Wales exam plans expected
An independent report is set to outline whether or not Wales should retain GCSEs and A-levels.
The 14-19 qualifications review, which is due later on Wednesday, is expected to include proposals for creating a rigorous exams system for teenagers.
Father-of-four Dave Bishop, from Swansea, told BBC he wanted exams made more competitive.
Neil Foden, a head teacher from Friars Comprehensive School, Bangor, does not want to see a return to the O-level system.
They gave their views to Felicity Evans on BBC Radio Wales.