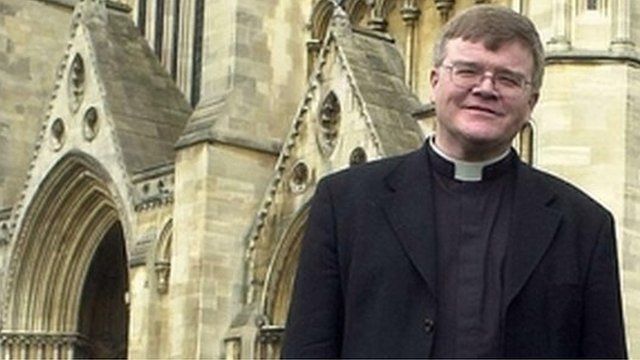 Video
Gay clergy: Priest calls for friend Jeffrey John to be made bishop in Wales
A gay rights campaigning clergyman has called for a leading Welsh gay cleric to be made a bishop in Wales.
It follows the revelation that the Church of England has dropped its opposition to gay clergy becoming bishops if they agree to stay celibate.
The Reverend Martin Reynolds says his friend Jeffrey John, the Dean of St Albans, has been made a "whipping boy" in the row.
Peter Johnson of BBC Radio Wales asked Mr Reynolds what his reaction was when he heard about the decision by the Church of England's House of Bishops.